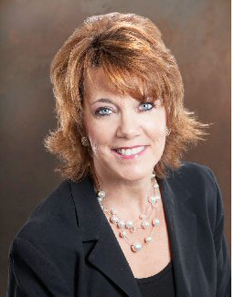 Terry Beatley is the Catholic author of What If We've Been Wrong? Keeping my promise to America's "Abortion King." In a rare interview in 2009, Terry accepted the pro-life mantle of Dr. Bernard Nathanson, cofounder of NARAL. Terry promised to teach his 8-point strategy of deception that led to the decriminalization of abortion and exploitation of women and their children. In addition, she promised to deliver Dr. Nathanson's personal parting message to America until it becomes common knowledge or until Roe v Wade is overturned.
Terry founded Hosea Initiative, a non-profit organization which teaches the impact of worldview through the pro-life conversion story of Dr. Nathanson. Leveraging the power of redemptive story-telling, Hosea Initiative teaches a broader understanding and the cultural context of the abortion industry's propaganda.
Terry's book, What If We've Been Wrong?, was released in September 2016. In 2017, Hosea Initiative released a Becoming a Witness for Life, a Catholic High School Unit Study on the life of Dr. Bernard Nathanson which parallels the book. Terry has the exclusive movie rights to all of Dr. Nathanson's writings with plans for a feature film.
While managing a Virginia PAC in 2011, Terry earned "The Worst Virginian in the World Award" by a liberal blogger and "The Greatest Impact Award" by a conservative blogger after working toward the defeat of a 28-year, pro-abortion, anti-parental rights Virginia State Senate incumbent. Using a grassroots strategy focused on exposing Margaret Sanger's "Negro Project" and the aggressive abortion industry's attack on parental rights, Terry's unparalleled methods awakened uninformed voters, crossed racial barriers and gained national media attention.
Terry has been a contributing writer for The Washington Time's "Power of Prayer" supplement, WND, Fairfax Free Citizen and The Free Lance Star. Radio and podcast interviews include: Relevant Radio's "Drew Mariani Show"and "A Closer Look with Shelia Liaugminas," EWTN's "At Home with Jim and Joy" and EWTN's "Pro-Life Weekly" with Catherine Szeltner, Radio Maria's "The Gospel of Life," Spirit Catholic Radio, Moody Radio's "In the Market with Janet Parshall," America Outloud's "Life, Liberty and the Pursuit of Pleasure," WND, Family Research Council's "Washington Watch" and lecture talk, Dr. Richard Land Live, Steve Deace Show, Rob Schilling Show, Culture Shock Radio and Dominion Radio. Terry has been interviewed for articles in The Catholic Herald newspaper, World Magazine, Virginia Right and The Washington Post.
Terry is a 2015 worldview graduate of Chuck Colson's Fellows Program, former Virginia coordinator for ParentalRights.org, a former investment broker of 14 years and a retired homeschool mother of two daughters. In 1986, Terry graduated from Virginia Tech with a B.S. in Business. She currently serves on the Virginia Christian Alliance Board of Directors and she is on the executive team for Deborah's Voice 2018. Terry has been married for 31 years to Kenny Beatley and they have two grown children. Terry was baptized Catholic as a child and in the process of writing her book, returned to the Catholic Church. They are members of St. Francis de Sales Church in Lancaster, Virginia.